MEMORIAL DAY MURPH WOD  !
May 29th 2023
Start times 9:00 and 10:30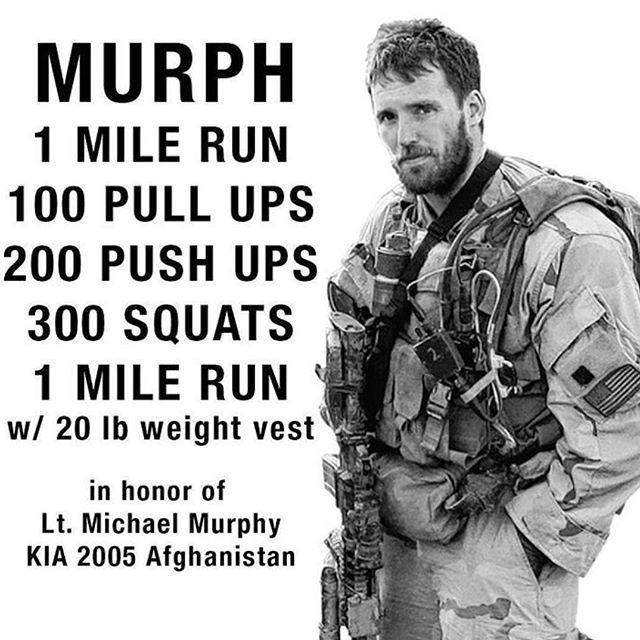 New at the gym !!!
myzone club system now available.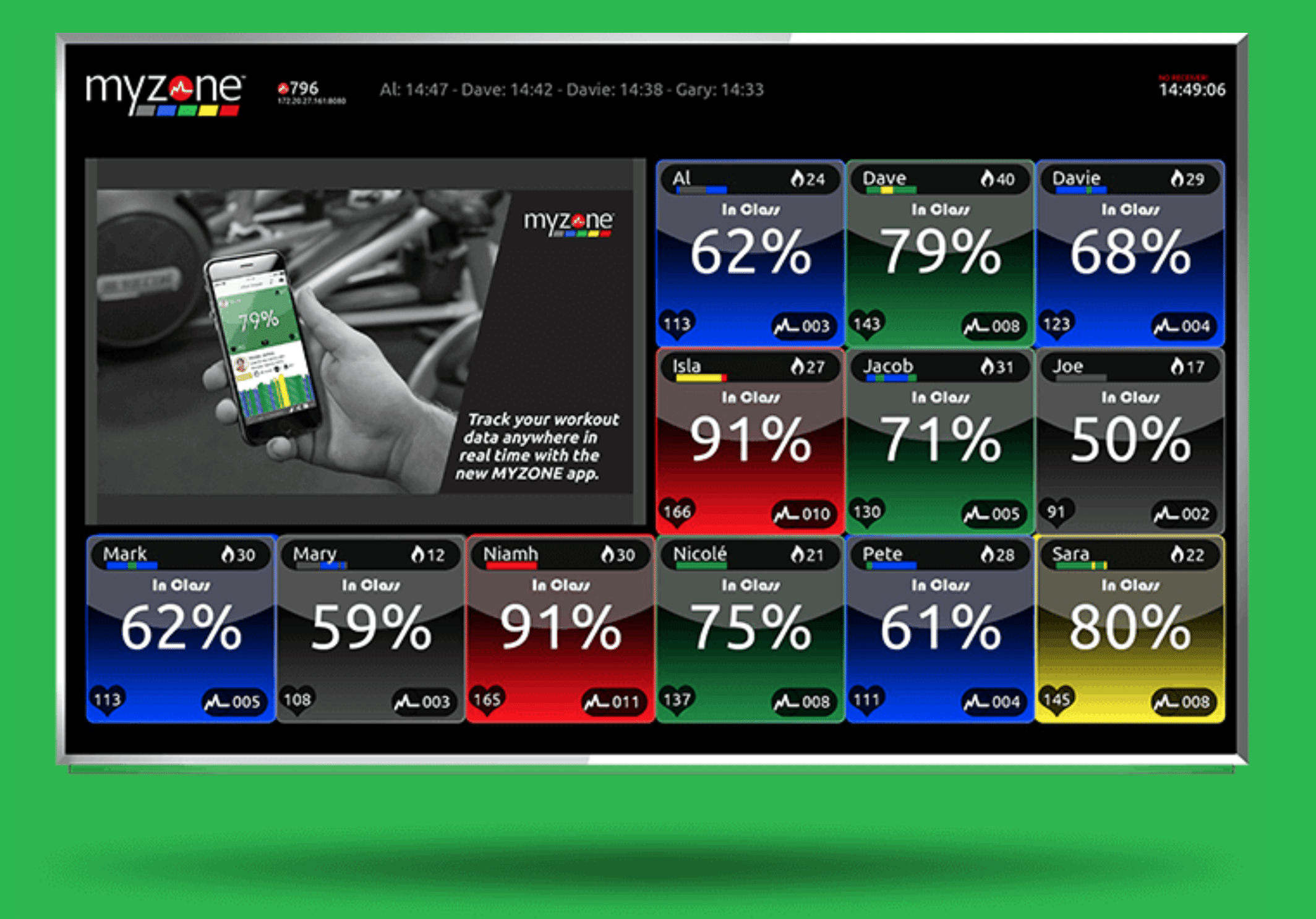 WORLD CLASS FITNESS

Crossfit Evergreen teaches basic to advanced level classes in functional exercise and athletic conditioning.  We utilize plyometrics, kettlebells, Olympic weightlifting, medicine balls, dumbbells, power-lifting, gymnastics, rowing, skiing, biking, running and jumping rope in our pursuit of physical excellence. CrossFit is our primary training method. We focus our students on optimizing physical competence in each of 10 fitness domains (Cardio-respiratory endurance, Stamina, Strength, Flexibility, Power, Speed, Coordination, Agility, Balance, and Accuracy.) The workouts are always varied and the results dramatic. The atmosphere is one of support and camaraderie.
We offer discounts for military, firefighter, police, medical, educators and students.
THE OPEN 2018

Where grassroots meets greatness: Compete with hundreds of thousands of athletes in five workouts over five weeks. Do it for fun, your affiliate family, fitness or to reach regionals and fight for a chance to make it to the CrossFit Games.

Improve strength and conditioning with high intensity functional movements with constantly varied high intensity.

Intense cardio workouts which include running, plylometrics, jump rope, rowing, ski erg and echo bike.

Workouts optimized for a total body workout, including rest and stretching.

What you eat is responsible for at least 60% of your results in your health and fitness training.  Additional help is available from several coaches.
HIGH PERFORMANCE FACILITIES

MEET OUR TRAINERS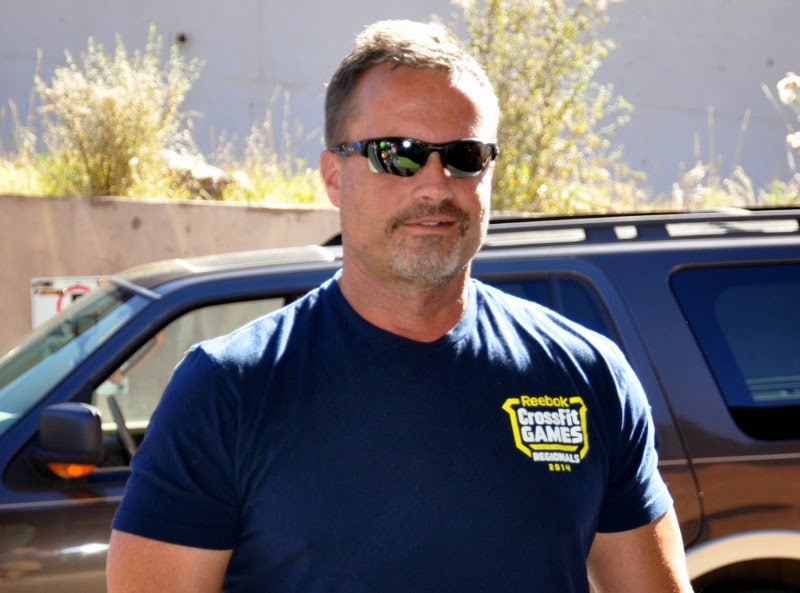 Mike Vogl
Owner/Coach/Instructor
CrossFit Level 2 Trainer
CrossFit Competitor Trainer
Be your own Bodyguard Trainer
CrossFit Kids Trainer
CrossFit Movement and Mobility Trainer
CrossFit Gymnastics Trainer
CrossFit Powerlifting Trainer
CrossFit Strongman Trainer
NASM Certified Personal Trainer
NASM Corrective Exercices Specialist
NASM Sports Performance Training
NASM Cardio Trainer
NASM Core, Flexibility, Agility & Reactive Trainer
Rock Tape Functional movement Techniques. Basic performance and advanced Blade training
SPEAR Personal Defense Readiness Coach
CPR/AED certified
I am a coach and owner of CrossFit Evergreen. I retired with almost 30 years in The army. During my military career I worked with countless soldiers, sports teams and students to help them achieve their fitness goals. If you want to get in the best shape of your life come to CrossFit Evergreen and become a part of our fitness family.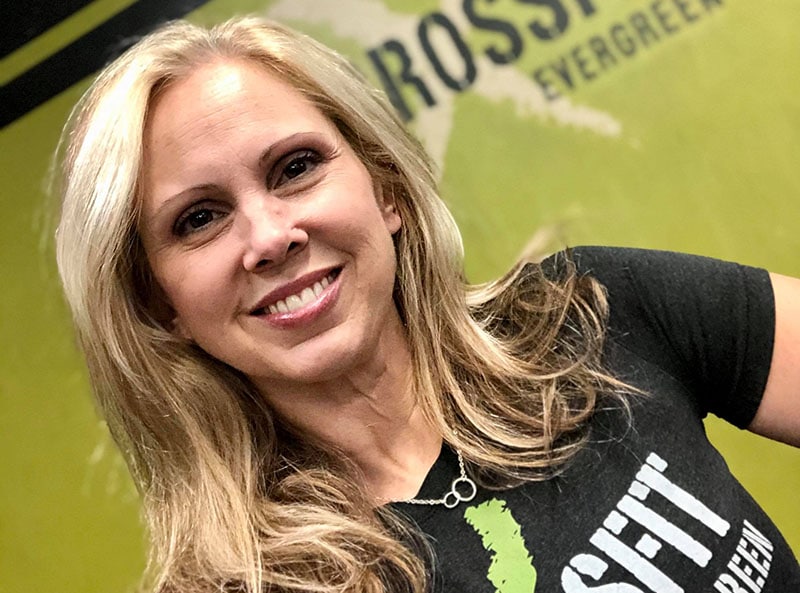 Peri Vogl
Coach/Instructor
CrossFit Level 2 Trainer
Lesson Planning certification
Scaling course certification
Spot the flaw course certification
SPEAR Personal Defense Readiness Coach
CPR/First Aid/AED
I grew up in Northern California as a competitive swimmer and went to college in Hawaii where I discovered scuba diving and body surfing. I've been in Colorado for 25 years and have loved skiing, climbing 14ers, biking, skeet shooting, and yoga. I married my husband in 2018, and we have a combined family of 6 "dragons" and 7 "grand-dragons" Love our crazy crew and crossfit helps me manage it all.
Mike introduced me to our crossfit gym in 2017 and I not only gained a great coach and partner, but a crossfit family as well. I was new and nervous and had to modify a lot. I learned quickly to check my ego at the door, because I could feel right away that crossfit was going to be my vehicle to strength, discipline, functional exercise and mental well being. Crossfit also empowered me to do things for myself I never dreamed I could do.
Taking the Level 1 training course was an exciting step in improving my own fitness and allowing me to help others.
I love teaching and coaching and helping people feel strong, capable and confident. My commitment to you, the athlete of any level, is to teach you alignment, form, and help you discover your full potential. We have a great team of coaches for our awesome family of cross-fitters. Let's keep it real, challenging, fun and safe.
If it doesn't challenge you,
it won't change you.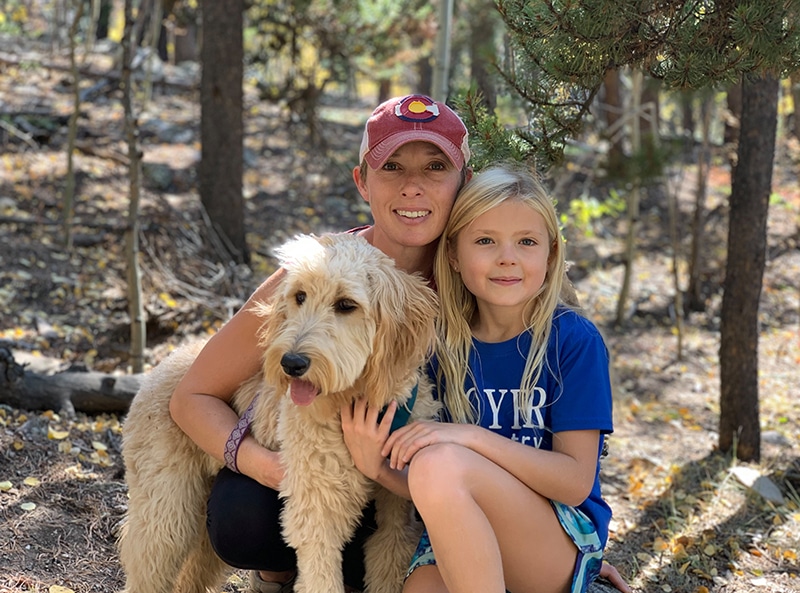 Jordan Dunbar
Coach/Instructor
Crossfit Level 2 Trainer
Crossfit Kids Trainer
Health Coach
Growing up on a strawberry farm in Kentucky, my love for the outdoors began at an early age and led to an obsession with all things sports as I grew older. I went to college on a sports and academic scholarship graduating with a double degree in Accounting and Finance (gross!). It wasn't until having kids that I realized my true passion was in the health and wellness industry. I've been an avid CrossFitter for over 8 years. Prior to CrossFit, I ran. I was often seen pushing a double jogger with a dog attached to each side! Through the years, I've not only fallen in love with how your body responds to lifting weights but more importantly, the community aspect of Crossfit. For me, the accountability of seeing my people at my class has worked wonders for motivation and has led my life down the path I'm on now.
We are new to Colorado, having moved our 5 kids (and a dog and cat) pulling a camper across the country in September 2020. In the midst of the global pandemic we realized that our love and need for outdoor activities could be tamed no longer in the Midwest. As campers, skiers, snowboarders, hikers, and anything else outdoors we are loving our new home and community here in Evergreen.
As a coach, I hope I can help you realize your full potential in both strength and nutrition. Whether you are brand new looking for that first pull-up, an experienced lifter trying to hit that next snatch PR or simply looking to build a healthier lifestyle-I'm here for you and excited to help you reach those goals!!!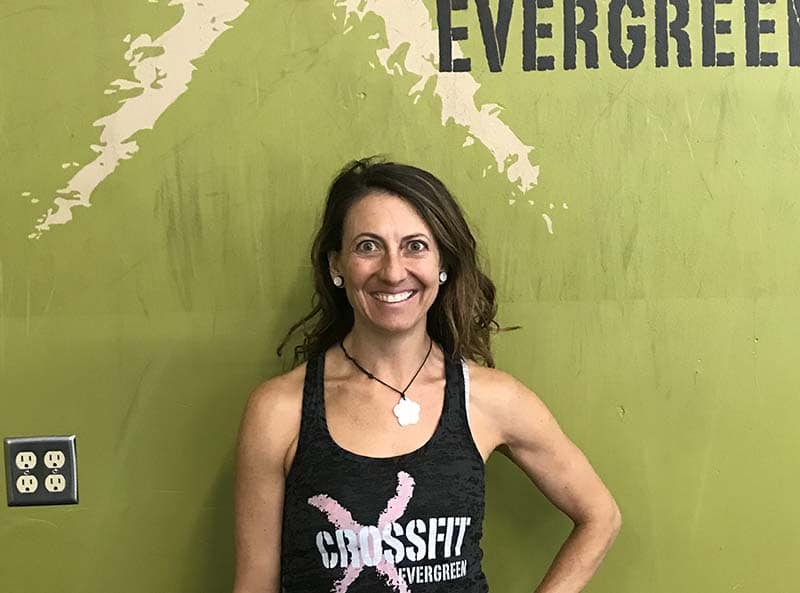 Jami Cheateaux
Coach/Instructor
Crossfit Level 1 Trainer
Doctor of Physical Therapy
Board certified Orthopedic Specialist
B.S. Exercise Science/Sport Medicine
Certified Clinical Management of Fitness Athlete
Certified Selective Functional Movement Assessment
Certified Functional Movement Screen
Clinical Strength and Conditioning Coach
BLS/CPR/AED First Aid Certified
Advanced Certification in Dry Needling
Movement Analysis Specialist
Extended course work in various manual therapies
I have always strived to enhance and restore my patients' quality of life. I began Crossfit in 2015 and was instantly hooked. Through participation in many activities throughout my life (Dance, Skiing, Gymnastics, Ice Skating, Surfing, Wake sports, Water-skiing, Rock Climbing, Stand-Up Paddling, Yoga) I incurred extensive injuries that I rehabilitated. My commitment to Crossfit and weight training has helped me perform better with sports as well as improve my overall fitness, improve my strength, mental toughness and I have actually surpassed what my body could do prior to injury.
Coaching has been a rewarding way to combine 2 of my favorite things; observing and adjusting movement along with helping people find success or confidence in things they thought were not possible.
My pursuit of fun can involve my surfboard, snow skis, yoga mat, rock climbing gear, running shoes or one of my bikes, while accompanied by my husband Allan, daughter Tiare and Australian Shepard Kekoa.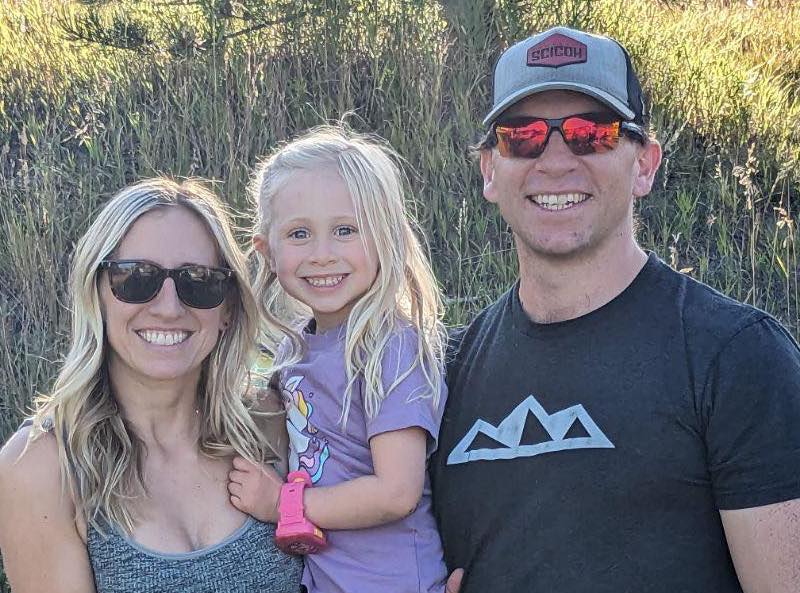 Mike LeJeune
Coach/Instructor
Crossfit Level 2 Trainer
Crossfit Kids Trainer
Crossfit Mobility Trainer
Crossfit Football Power Athlete
Adaptive Athlete certificate
CPR/First Aid/AED
I'm honored and excited to be a part of the CrossFit Evergreen coaching staff!
While my wife, 4 yr old daughter, and I just moved to Evergreen in August of 2023, our CrossFit roots have been in place for much longer.
In 2011, my wife and I met for the first time at the Reebok CrossFit gym.
Like a mature male, I made fun of her skipping in warmups…clearly it worked.
In 2012, I left my job at Reebok to become a full-time CrossFit affiliate owner!
I've been fortunate to call that my profession ever since and still own my affiliate, CrossFit SciCoh, back in Cohasset, MA – a town south of Boston the size of Evergreen.
After almost 12 years of coaching, my passion for coaching has never waned.
When I experienced the amazing community and top notch coaching in my first few weeks at CrossFit Evergreen, I knew I had to be part of this team.
I was lucky enough for Mike and Peri to allow me the opportunity!
As a former gymnast and lover of all things lifting, I've focused on building deep coaching competencies in both disciplines over the last 12 years.
Through my Reebok connections, I've been very fortunate to learn from world class coaches in these disciplines such as Mike Burgener, Spencer Hendel, Carl Paoli, and several other Subject Matter Experts.
I look forward to using this background to help all of you improve!
On the personal side, I'm a southern boy from Baton Rouge, Louisiana and graduated from the University of Alabama. It's no surprise I'm a huge, yet clearly confused, college football fan.
Like every other person in Colorado, I'm into any and everything active, so if you ever need a hiking, biking, or skiing buddy, let me know.
The LeJeune's are certainly a CrossFit family, so you will see my amazing wife, Lauren, and spitfire toddler, Savannah, in the gym also!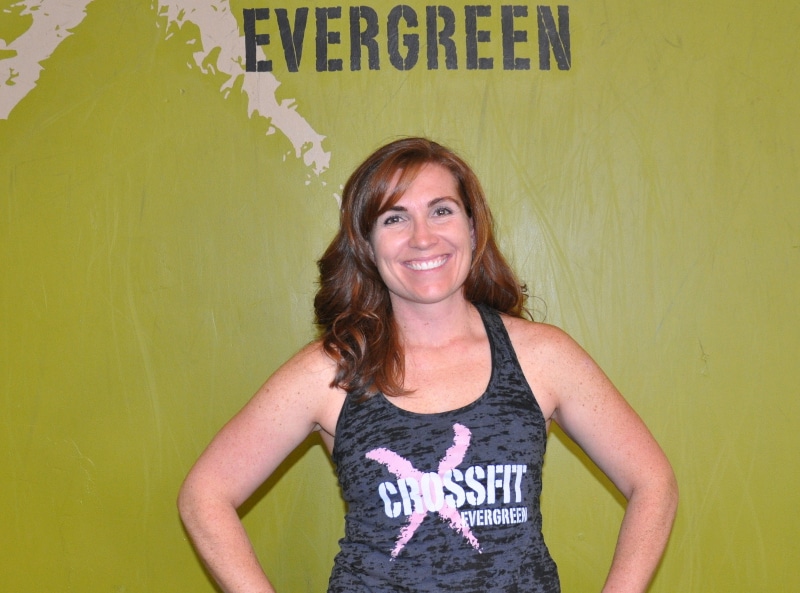 Erica Haag
Coach/Instructor
Crossfit Level 1 Trainer
Crossfit Kids Trainer
Movement & Mobility 101 Certification
Master Nutrition Therapist
Board Certified in Holistic Nutrition
Certified Gluten Practitioner
I started CrossFit in 2014 and have been coaching since 2015. My fitness journey began with a love of running, but adding in strength training through CrossFit really helped me recognize my body's full potential. I love coaching and helping people reach their fullest potential through proper form and movement.
In addition to coaching CrossFit, I work as a Nutrition Therapist and can help athletes with working on their nutrition goals. I love seeing people achieve their best health through proper diet and exercise.
I have lived in Evergreen since 2016 with my husband and daughter. We fully intend on making this wonderful town our forever home!
Achieve Your Fitness Goals
Flexible membership packages to suit all levels of training to help achieve your fitness goals